Cees Trappenburg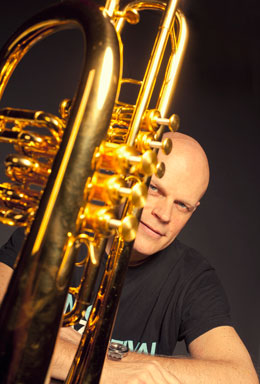 Studeerde trompet aan het Rotterdams Conservatorium bij John Floore, Ad van Zon, Cees Smal, Dusco Goycovitch en Toon de Gouw.

Speelt sinds 1988 voor Joop van den Ende Theaterproducties in producties zoals: Barnum, Cabaret, Andre van Duin Revu, Evita, Oliver, Miss Saigon, Elisabeth, Chicago, Saturday Night Fever, 3 Musketiers, Crazy for You, Beauty and the Beast, Jesus Christ Superstar, The Wiz, Ciske de Rat, Dirty Dancing, Joseph and the amazing technicolour dreamcoat, Tarzan, Petticoat, Miss Saigon, Saturday Night Fever en Wicked.
Bij andere producenten: A Chorus Line, The Sound of Motown, La Cage aux Folles, Nine, Annie, Man van La Mancha, Bubbling Brown Sugar, Hairspray en Soldaat van Oranje.

Speelde in bands en orkesten als: I've got the Bullets, Gooische Compagnie, Lynda's Day Off, Harry Muskee, Magic Frankie & the Blues Disease, Nederlands Blazers-ensemble, Metropole Orkest, Glenn Miller Revival Orchestra, Pretband, Big Band Bos, Timeless Bigband, New Symfonic Orchestra, Orkest van de Koninklijke Luchtmacht, Dansorkest Douaneharmonie.
Recentelijk met: Jazzinvaders, New Cool Collective Big Band, Tini Thomsen Group, AIFF, Celebration, Good Fellas, The whole nine yards, Shaken not stirred, Just in Case, Mijne Heeren, Too Hip for the Room, Session, Darius Dante, Sonny's Inc. , Alain Clark , Gino Vannelli en Sven Hammond Soul.

Diverse Musical Award Gala's, Voetballer van het Jaar-gala 2001 + 2003 + 2012, Beatrix 25 jaar koningin-gala, Joop vd Ende 65 jaar-gala, Dancing with the stars 2007, Gala Nederlands Film Festival 2008, Sinterklaasfeest Ahoy 2008, Symfonica in Rosso 2009 (Alain Clark), Vrienden van Amstel live Ahoy 2009 (Alain Clark), 3FM-awards en TMF-awards 2009 (Alain Clark), Cascade Kerstcircus 2003 en 2009, Televizierring-gala 2010, Stricktly come dancing 2012.

Vaste bands op dit moment: Delmontis, Auratones, Laura Vane and the Vipertones, Kim Hoorweg, Top 2000 live en Lex van Wel Swingorchestra en Joyce Stevens & Mijne Heeren.

Trompetdocent 1990 – 2000 Muziekschool Capelle a/d IJssel.

Sinds 2005 dirigent van fanfare Volharding te Noordeloos.